Agrimatics Libra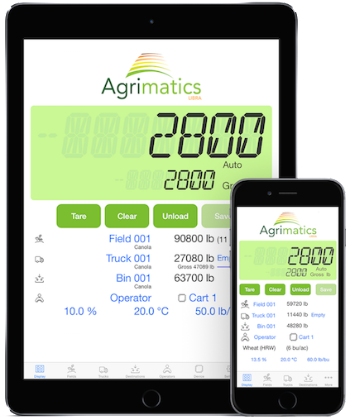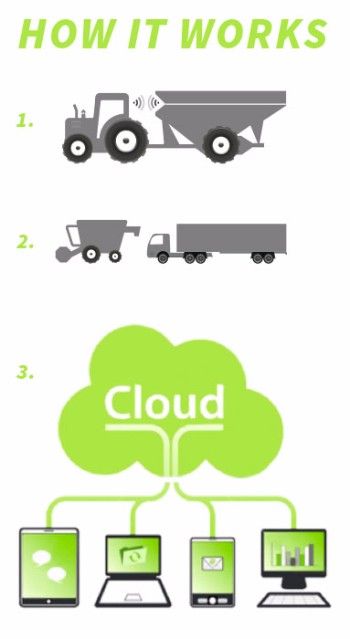 1.  The patent pending Bluetooth transmitter installs on the grain cart and wires to the junction box connected to the weigh-bars. An in-tractor tablet or smartphone communicates wirelessly with the grain cart to become the scale indicator.
2.  Beyond the tractor, combine and truck operators can monitor operations with their mobile devices when in range of the grain cart (hundreds of feet).
3.  Cloud-connectivity unifies the system across your entire operation. Crop flow transactions can be emailed, or optionally stored securely in the cloud for access wherever you are.
Get an Edge!
Everyone wants better, user friendly products. Companies are responding with add-ons to enhance their traditional offerings. Agrimatics has taken a different perspective, and see endless possibilities in the cloud. The Libra is wireless, there are no cables between the grain cart and the tractor, so installation is simple.  Agrimatics has done away with complicated menus and buttons, and added cloud connectivity to your grain cart.