Retro-Fit Scale Kits
You understand the need for having accurate scales on your farms or in your manufacturing operation, but the high cost of scales may have kept you guessing.
Central City Scale, Inc. has the perfect solution-you can build your own!  We supply the Weigh Bars and Indicator that can be converted over to your scale of choice.  The Weigh Bars connect directly to the indicator, which operates off a 12 VDC power source.
WeighBar® Truck Scales

Indicators

Central City Scale offers several indicators with varying degrees of sophistication, price and features.
All models are water and dust resistant, have been thoroughly tested in the harshest farm environments, and carry a three-year warranty. An optional RS-232 serial port for interfacing with printers or computers is also available on all models. Choose the indicator that best fits your application. Not all features are listed here -- literature is available for each indicator with complete features and specifications.
The 640/640XL indicator gives simple, yet accurate and reliable weighing for TMR mixers, grain carts, livestock scales, feed bins, and weight carts and many more applications.
Truck Scale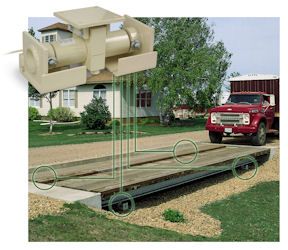 An on-farm or in-plant truck scale will save you money in several ways.  You can verify incoming delivery weights, pre-check load weights going out to the elevator, or check grain yields to compare the performance of different seeds, fields or fertilizers.  You will no longer have to worry about picking up a traffic ticket for an overloaded truck.
A truck scale WeighBar kit consists of four or eight WeighBars with cables and brackets.  (Indicators sold separately ).  Additional construction materials can be purchased locally.  A full checklist of materials needed own economical farm or plant weighing system is available at your request.
Universal Kit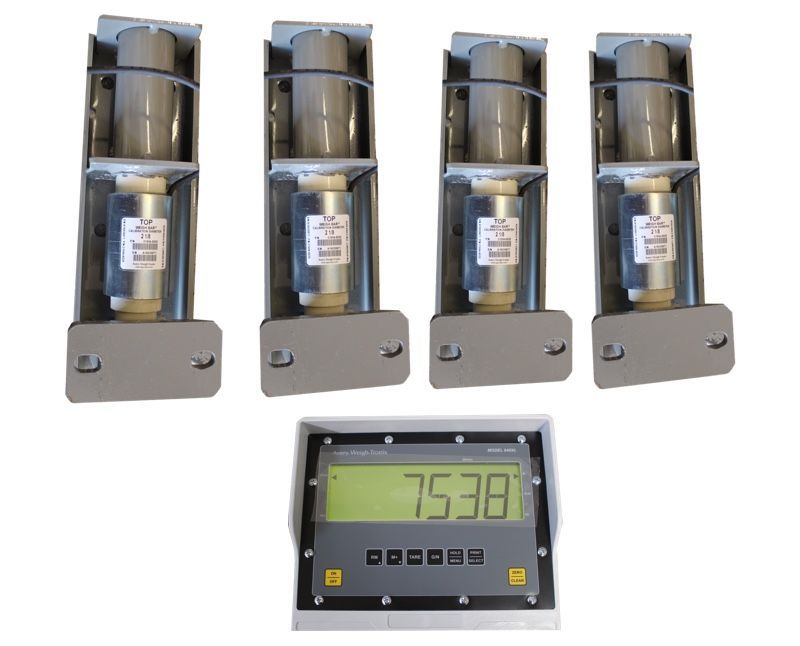 Update your old conventional scale with new electronics. Order our plans for standard sizes. Indicators, power supplies, sensors and mounting brackets to fit your specs are also available.
WeighBar Bin/Hopper Scales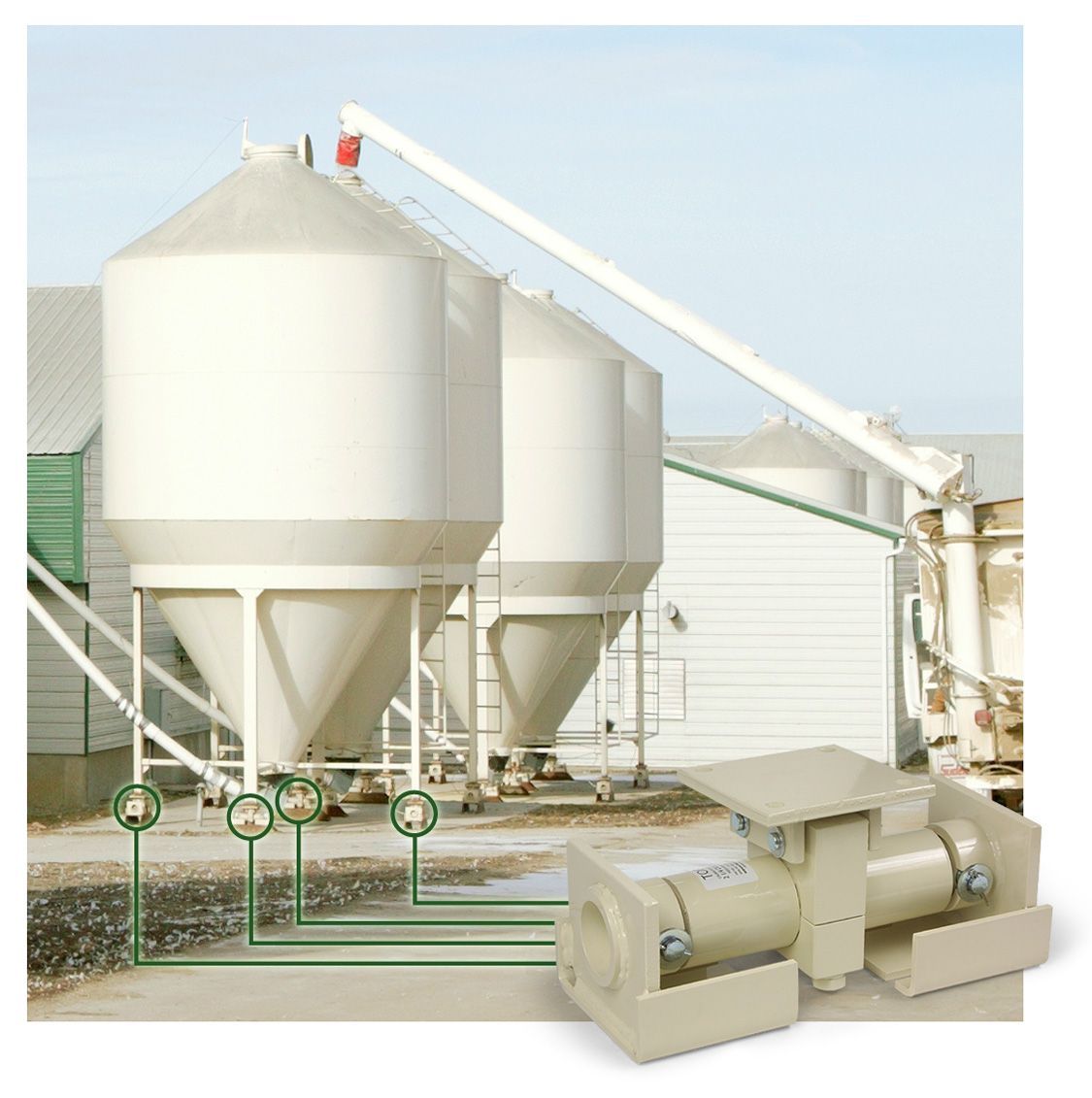 Central City Scale offers Avery Weigh-Tronix bin/hopper scales that let you weigh dry and liquid materials right in the containers. No more hauling loads from storage to a scale!
The system is easy to install. Just set the WeighBars under the legs, level, then bolt down and plug in the connecting cables to one of several Avery Weigh-Tronix weight indicators. You can also interface your batching systems to computers for a total data management system.
Model 640

1.1" backlit alpha-numeric LCD display.
Zero key zeros the scale, Print key transfers weight data to printer, computer, or transfer data module.
Gross/Net allows viewing of both gross and net weights. Tare key useful for temporary zeroing of the scale.
Easily selectable levels of motion filtering for mixer or livestock applications to settle the weight display readings.
Auto LOC weight features for livestock weighing.
Tracks 100 memory accumulators: individual and total accumulations and averages of each memory channel. (Ex: Yields, Livestock, Ingredient Usage, etc.)
HOLD weight feature for mobile OEM equipment.
Optional lower connector options, can plug weigh bars directly into indicator.
Optional RS-232 serial port, with battery backed time and date with multiple printouts available for printer or TDM system.
Optional interface to RD40 series remote displays, including the RD40RF wireless remote display.

Model 640XL

The 640XL has the same standard features as the 640, but comes with a 2.0" backlit display for easy reading from truck or tractor cab.

Model 915

The 915 is the ideal instrument for portable platform truck scales. The 915 features include:

Simple net weighing can be performed by selecting a tare using push-button tare or one of the 100 tare registers, and then placing the loaded container or vehicle on the scale. The indicator automatically calculates net weight and can send data to a printer, PC or memory module.
100 tare registers can be preset and recalled by pressing 0 through 99 on the keypad.
Split axle weighing of large trucks can be performed on small platform scales. The indicator accumulates weight data for each axle as it is weighed. Values can be automatically sent to a printer, PC or memory module.
Optional single or multiple function remote control units are available. These units can zero, tare or change the weighing mode without a trip to the indicator.

Agrimatics Libra

The iOS and Android based application that can be used for many different scale weighing purposes. Available for free from iTunes and the Google Play Store. The Libra is Cloud capable storage, easy to calibrate, and operator friendly.