Cake Feeder Scales
Cake Feeder Scale Kit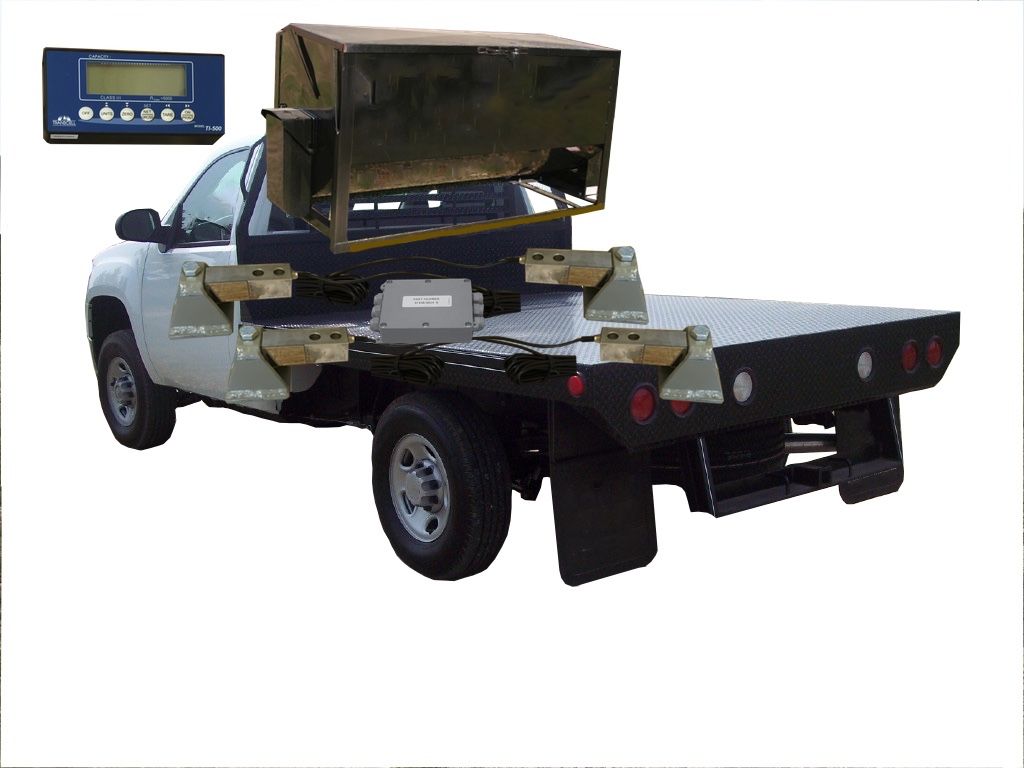 This kit provides more bang for your buck! Minimal installation time combined with a very reasonably priced scale kit.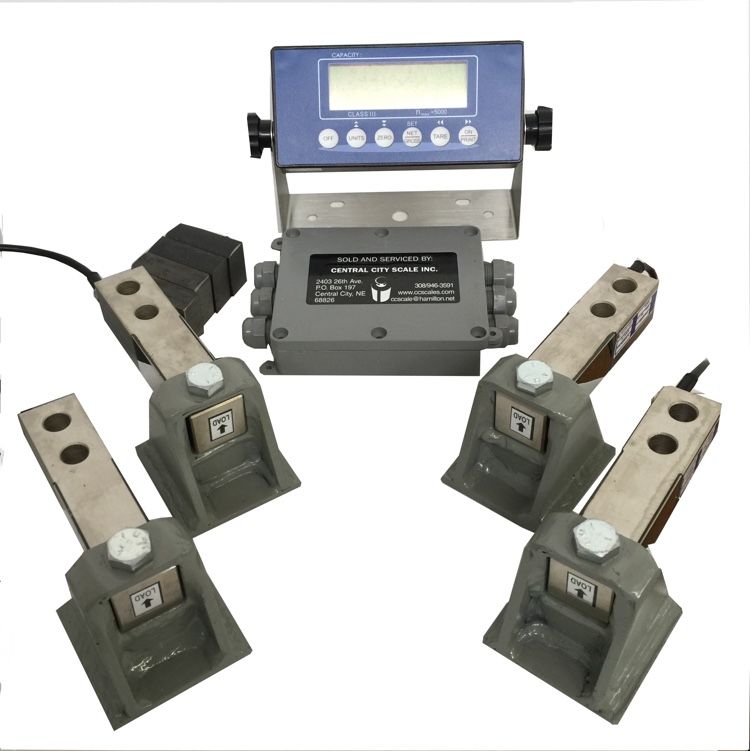 Entire Kit
The kit includes: 4 solid robust mounting brackets, 4 Mounting spacers, 4 Durable shear beam weigh bars, 1 Spring loaded easy install junction box, and a Ti-500 indicator that includes quick set up calibration.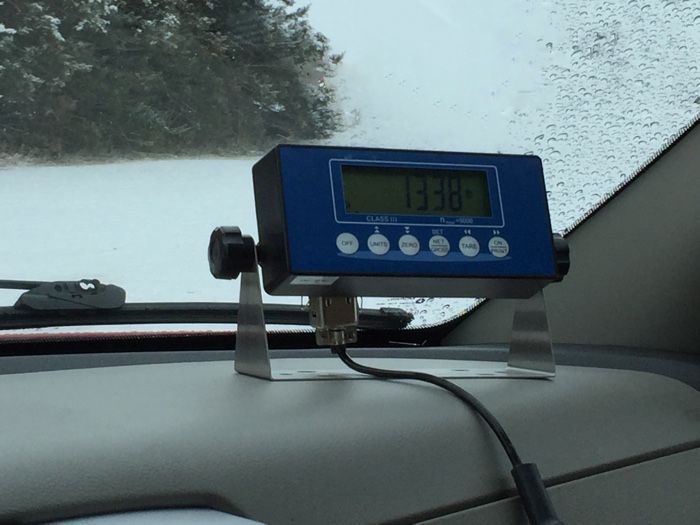 Cab Mount
The Ti-500 can easily be viewed from the cab mount position. It can be powered by cigarette lighter or by 4 AA batteries.