Agrimatics Libra Cart Hardware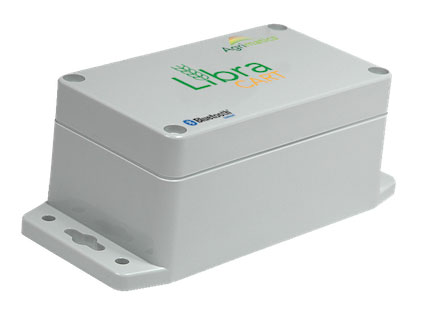 The patent pending Libra Cart device connects wirelessly to all in-range mobile devices, providing world-class indicator displays to the entire team. Wireless and battery-operated means that it's simple to install, and the power-efficient design means you can easily get through a season without having to replace the battery. This rugged design can handle extreme temperatures, vibration, mud, sun, rain and snow.
The current feature set includes:

Easy Install
Libra Cart mounts directly onto your grain cart and connects to industry-standard load cells through the junction box.

Wireless
Libra Cart wirelessly communicates with the Libra app, so there are no cables between the tractor and the grain cart.

Battery-operated
Libra Cart is very energy efficient and outlasts the harvest season for most farms on a single battery (3.6V AA lithium).

Weatherproof
Libra Cart is designed to withstand extreme temperatures and high vibrations.

Over-the-air-updates
You can update the software from your mobile device, so you can always take advantage of the latest features.

Remote Diagnostics
Libra is designed to just work. If problems do arise, remote diagnostic capabilities help us get you running.