Agrimatics Libra Cart Tour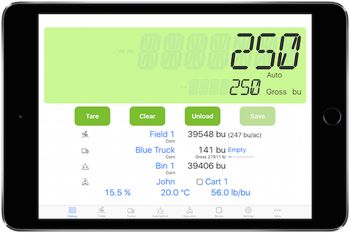 DISPLAY TAB
The Display tab provides the familiar interface of a traditional scale indicator, with the power of modern mobile devices. In addition to displaying the net and gross weight on your grain cart in lb, kg or bu, you can record loads automatically or manually, and instantly see totals for the field, truck and destination.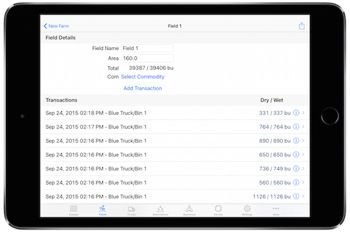 FIELD, TRUCK, DESTINATION TABS
The Field, Truck and Destination tabs provide you with an instant summary of what has been produced by each field, which truck the commodity is unloaded into and which destination it is being stored in. Export all your harvest data with the simple press of a button through email or create an account on our cloud service, Agrimatics Aero, to back up and manage your data from anywhere.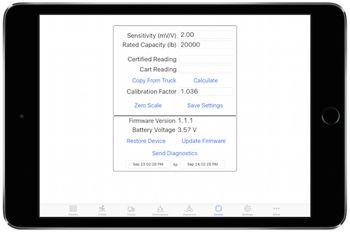 DEVICE TAB
The Device tab is used for easy calibration and configuration of the Libra Cart device. Using a certified weight reading from an elevator or an existing scale indicator and the cart reading (what the Libra app says it is), you can calculate a calibration factor in minutes to have the most accurate readings possible.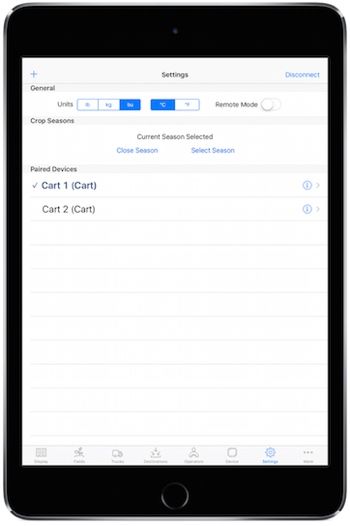 SETTINGS TAB
The Settings tab allows for changing the display units (lb, kg, bu) and selecting which cart you are talking to. Enabling the Remote Mode feature allows an unlimited number of users to view the live weights and individually tare within 400 feet of the Libra Cart device.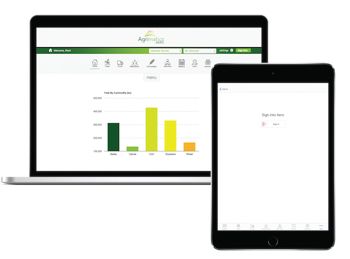 CLOUD TAB
The Cloud tab enables syncing with our cloud service, Agrimatics Aero. Creating an Aero account protects your data from the loss or damage of a mobile device and allows you to manage your data on or off the field.