Harvest Data Management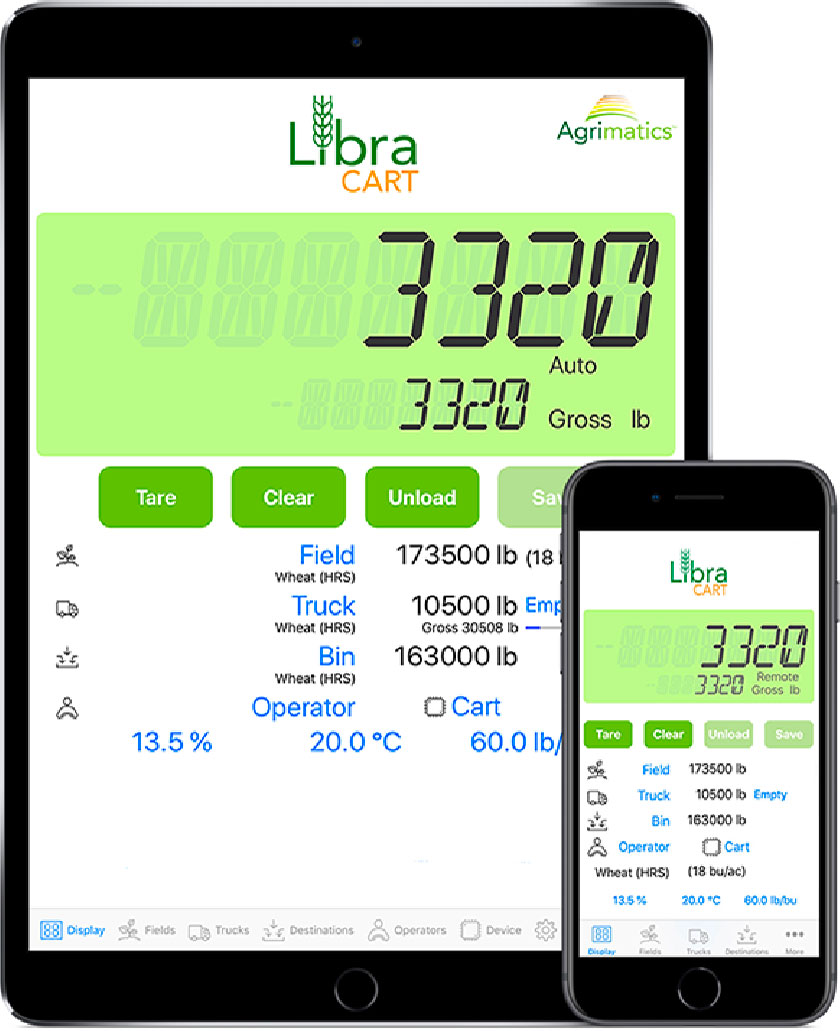 Libra Cart is a tablet and smartphone-based grain cart weighing and data management system. The Libra Cart hardware device mounts directly onto your grain cart and wirelessly communicates with the Libra app running on a compatible mobile device in your tractor cab.
Libra Cart's patent pending technology automatically records the date, time, weight and GPS location of each grain cart unload, and provides load tracking from field to truck to destination. It's easy to set up and simple to use for operators of all ages and technological skill level.
Animal Feed Management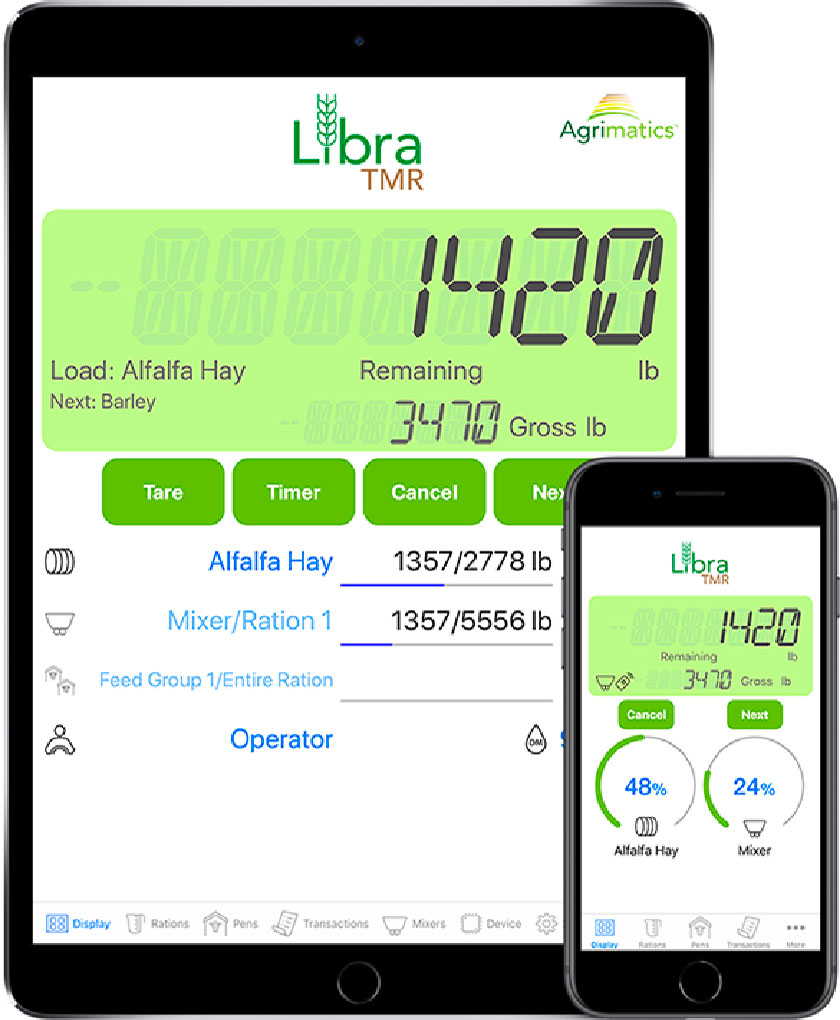 Using the same technology as the Libra Cart platform, the feed and ration management system is iPad-based and connected to load cells on the mixer using Bluetooth electronics.
Libra TMR allows all the ingredients to be entered into the app, the rations with all the ingredients as part of them, and it allows the operator to assign what ration gets fed to which pen, how many head are in each pen. It makes it easy to execute a ration — to feed it properly.