Retro-Fit Scale Kits
You understand the need for having accurate scales on your farm
or in your manufacturing operation, but the high cost of scales may have kept you guessing.
Central City Scale, Inc. has the perfect solution—you can build your own! We supply the Weigh Bars and indicator and you turn them into the scale of your choice. The Weigh Bars connect directly to the indicator, which operates off a 12 volt DC power source.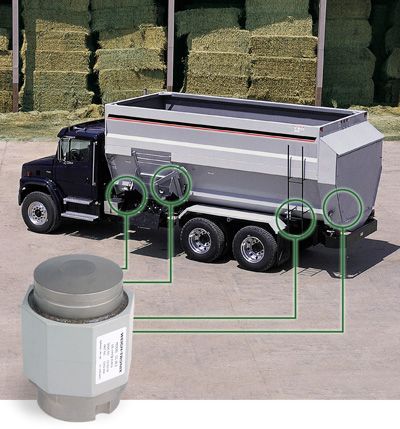 CC-30-3 Weigh Block Compression Load Cell
Weatherized for all types of climates, Avery Weigh-Tronix CC-30-3 compression load cells are used on truck mounted feed boxes and feed wagons. Place the load cells between the box and the running gear frame and you are ready to weigh feed. Cables running from the load cells attach to an indicator situated inside or outside the cab.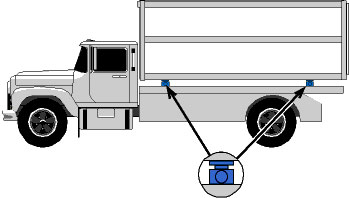 Four Wheel Scale System
The Weigh-Tronix four-point system permits the weighing of boxes, tanks, or other bodies mounted on four-wheel running gear. The WeighBars are placed between the box or other type of load container and the running gear-frame. The cables attach to an indicator situated at a spot most convenient to the operator. Remote display available with all indicators.

Animal & Platform Scales
Building your own scale allows you the flexibility to design it to fit your situation best.
You can turn an existing pen into a livestock scale simply by bolting four WeighBars under it and connecting them to an indicator. Your livestock scale can be large enough for a group of animals or it can be built for a single animal. You can put in an alleyway or a loading area. Selectable motion filtering is available in Avery Weigh-Tronix indicators so you don't have to worry about livestock moving around on the scale.
A platform scale is one of the easiest scales to build. You can build a low capacity platform scale for weighing carts of feed or a higher capacity scale for weighing wagons or single axles.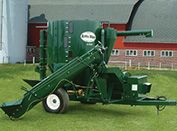 Grinder-Mixer
Central City Scale's knowledgeable and experienced staff can fit virtually any make or model of Grinder-Mixer, regardless of age, with an accurate scale system. This helps the producer to keep track of product used and input costs in the feeding program. Kits are available for many different brands.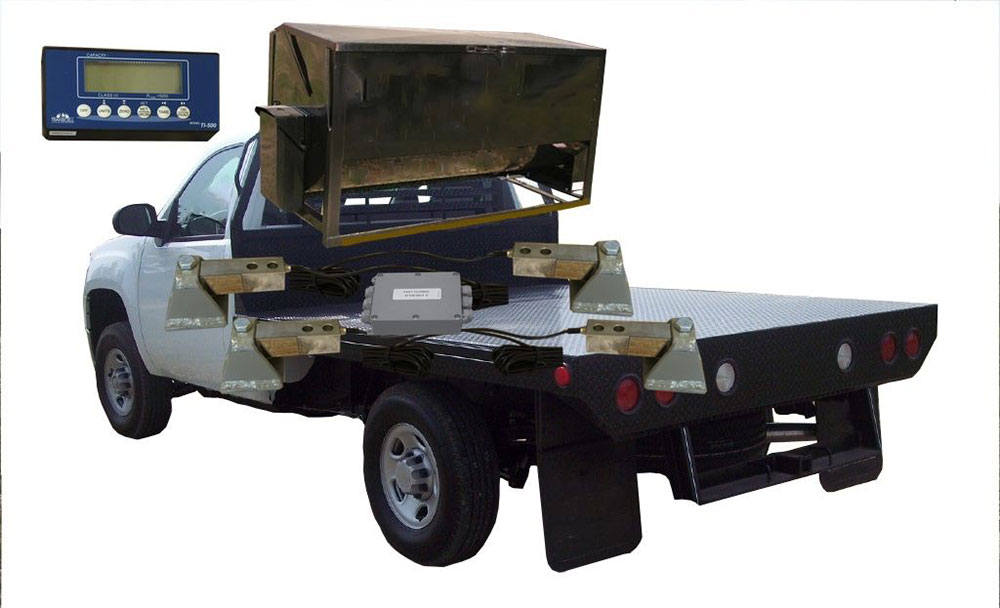 Cake Feeder
A compact readout on the new Multi-Purpose Scale from Central City Scale can be bolted to the dash of a pickup cab. The multipurpose, 5,000-lb. scale system runs on 12v DC or 110v AC power. The load cells act as bolt-on feet to fit under the four corners of the unit, deck or platform. The scale system could be used in cattle-working chutes or at livestock platforms.
TI-500 Digital Indicator
Features & Specifications:
ABS NEMA 12 enclosure with stainless steel swivel mounting bracket.
Full duplex RS-232 Serial Port.
Full front panel calibration.
Operates on AC adapter or DC power cable.
0.6″, six digit backlit LCD display.
Indicator dimensions—3.2″ x 6.8″ x 2.3″