Box Scraper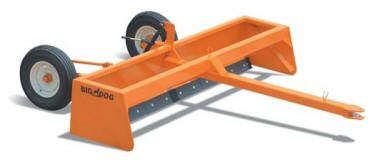 | | |
| --- | --- |
| Heaped Capacity | 1.8 yd. |
| Width of Cut | 10′ |
| Overall Width | 10′ 1″ |
| 1 pc. Blade | Replaceable & Reversible* |
| Tractor Hyd. Requirements | 2 Spool** |
| Power Requirements—Wheel Tractor | NA |
| Bolt-On Spindles | 5 Bolt Wheels with welded spindle |
| Tires | 760 x 15 |
| Optional Equipment | Cylinders & Hoses, 3″ Bore x 8″ Stroke recommended |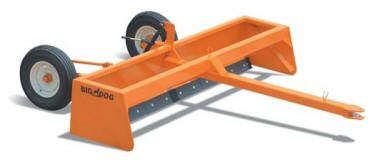 | | |
| --- | --- |
| Heaped Capacity | 2 yd. |
| Width of Cut | 12′ |
| Overall Width | 12′ 1″ |
| 1 pc. Blade | Replaceable & Reversible* |
| Tractor Hyd. Requirements | 2 Spool** |
| Power Requirements—Wheel Tractor | NA |
| Bolt-On Spindles | 5 Bolt Wheels with welded spindle |
| Tires | 760 x 15 |
| Optional Equipment | Cylinders & Hoses, 3″ Bore x 8″ Stroke recommended |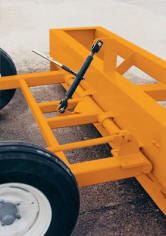 *BH and BH-100 use 6″, 1-piece center punch blade that can be reversed.
**Lift and tilt each require hydraulic cylinder, 3″ x 8″ recommended.
Note: units can be operated with one 8″ stroke cylinder on lift and replaceable stabilizing bar in lieu of cylinder.
Manufacturer reserves the right to make changes to the specifications without notice.